MAINTENANCE
PROVIDING EFFICIENT AND QUALITY MAINTENANCE SERVICES
"WHATEVER YOUR NEEDS, WE ARE ONLY A PHONE CALL AWAY"


PROPERTY MAINTENANCE & KEY HOLDING

Key holding for owners who want peace of mind that a reputable, trustworthy company is checking and maintaining their property throughout the year in their absence.
We will be your point of contact overseeing the security, maintenance and cleaning of your property.

KEY HOLDING SERVICES
Through our key holding service, for holiday homes and apartments.
We do a property condition report every month to keep house insurance valid checking for internal damage burst pipes and any storm damage, plus a whole lot more. 

If your property is empty awaiting a sale. or it is your second-home, we will look after your investment for you to ensure its condition is kept in prime condition. 
Also, having a property visited on regular basis, at different times of the day, could deter unwanted intruders. 

HOLIDAY CHANGEOVER CLEAN
mypropertyinspain offers an affordable holiday maintenance plan as part of our property management and maintenance service for your holiday let. 
Both lived in and vacant properties require regular refresh with a little dust and polish. Additionally, a deep clean service is also on offer. 

GARDEN MAINTENANCE
Take advantage of a full garden maintenance services.
We offer lawn mowing, grass cutting, hedge trimming pruning and garden tidy ups and rubbish removal. 


SERVICES OFFERED
Monthly inspections visits.
Visual inspection of exterior and interior of property.
Pest and vermin check plus recommended action. 
Ensure all security services and equipment are operational. 
Check all sanitary equipment and plumbing. 
Test lights and electrical equipment.
Water all house and balcony/patio plants. 
Air all rooms.
Owner arrival property preparation. 
Collect mail from post box and forwarding if required. 
etc.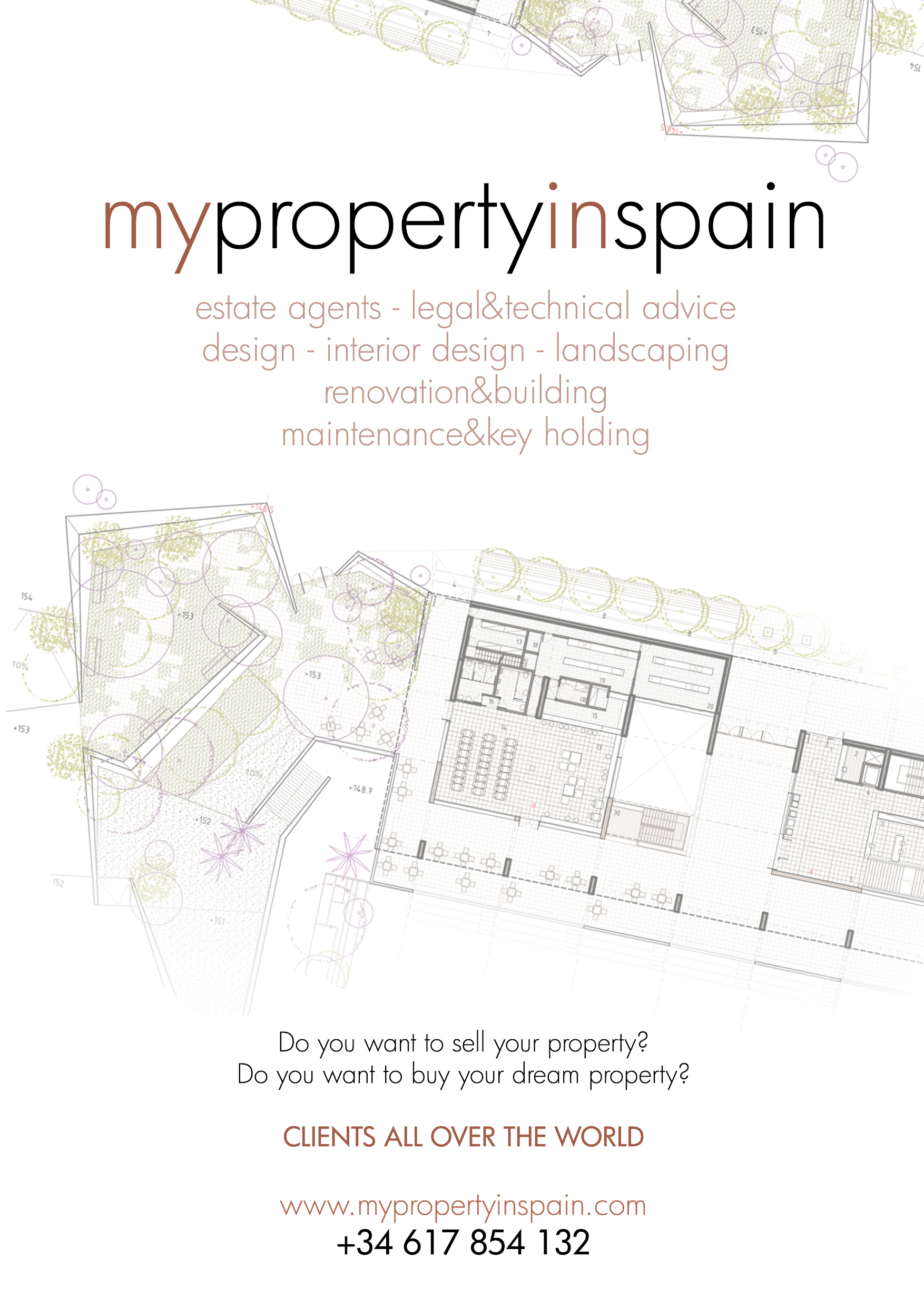 REGULARLY INFORMED AND REASSURED BY EMAIL OR SKYPE

We will keep you informed and reassured by email or skype once a month for both, your and our own, peace of mind.